Another Young Life Ruined By The Safe And Effective Shots
Another young life ruined by the safe and effective shots.
"An award-winning Australian musician who was left partially paralysed claims he was told privately by five different doctors that it was almost certainly a reaction to the Moderna vaccine but they would not put it in writing out of fear of being deregistered."
DJ who 'lost motor skills' after Moderna vaccine says doctors privately admitted link
An Aussie DJ says he was left partially paralysed after the Moderna shot – but doctors refused to link his health problems to the vaccine.
An award-winning Australian musician who was left partially paralysed claims he was told privately by five different doctors that it was almost certainly a reaction to the Moderna vaccine but they would not put it in writing out of fear of being deregistered.
Tyson Illingworth, aka tyDi, who shot to fame at age 17 after being signed by Armin van Buuren's Armada label, says he is still in constant pain and taking daily medications and injections, more than six months after being hospitalised and going through rehab to "learn to use my hands and feet again".
The 35-year-old was forced to take six months off touring and says his "life was torn apart emotionally", both by his injury and the alleged refusal of doctors to officially acknowledge what they told him in private.
"I was in hospital for quite some time doing rehab, learning to use my hands and feet again, walking between traffic cones," he told news.com.au.
"I understand rare side effects might happen – I was unlucky. But why have five different doctors all said to me, 'I know what this is, it's a vaccine reaction, there's no other explanation, but I can't say anything because I'll get deregistered'?"
The body overseeing Australia's 800,000 registered practitioners and 193,800 students last year warned that anyone who sought to "undermine" the national Covid vaccine rollout could face deregistration or even prosecution.
The Australian Health Practitioner Regulation Agency (AHPRA) told news.com.au it was dealing with a "number" of cases and that a "handful" of doctors had been suspended or slapped with conditions because "the alleged behaviour of a practitioner poses a serious risk to the public".
But AHPRA insisted "doctors do not need to be afraid to take notes about the vaccine".
"It is good medical practice and a professional obligation for doctors to make accurate medical records," a spokeswoman said.
"We encourage practitioners to discuss the various vaccines with their patients and use their professional judgement and the best available evidence to help the patient make the safest choices."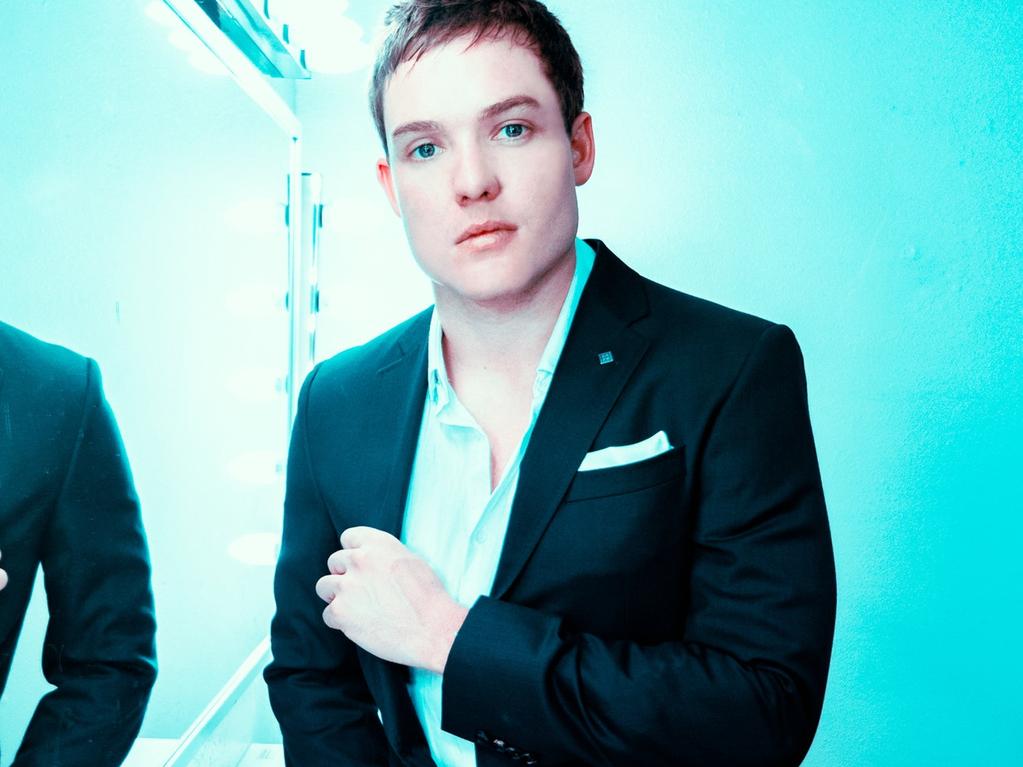 Australian DJ and composer Tyson 'tyDi' Illingworth. 
Side-effect not recognised
Illingworth, a graduate of Griffith University's prestigious Queensland Conservatorium, who has worked with major clients including Disney on Ice, says he is risking his reputation by speaking out about his "frustrating" experience.
"I have been so pro-science and pro-vaccine and so outspoken [about getting vaccinated] prior to this happening to me," he said.
"I still think people should have the vaccine, I just think we should be able to have a damn conversation about it. The only way to get to the truth is through civil discourse. What world are we in when doctors are no longer able to fulfil their oath? If doctors can't have a conversation about it, all they can do is prescribe a Band-Aid that might be more dangerous as opposed to getting to the bottom of the real problem."
Illingworth received his first Moderna vaccine at the start of this year.
A few weeks later he began to experience "extreme neurological pain" and red marks like veins or stretch marks appeared on his sides.
His motor skills "rapidly decreased" and he started to lose feeling in his hands and feet, before waking up partially paralysed.
"I couldn't move my legs, couldn't move my hands, which is terrifying for someone who uses their hands for a job," he said. "I couldn't even write my name down."
He was taken to hospital where doctors quizzed him about his drug use. Illingworth told them he didn't take drugs but admitted to using nitrous oxide when he was younger – which they then listed as the cause.
Doctors discharged him with "neuropathy due to past drug use" and told him it was "OK for me to take another Moderna shot".
Neuropathy is not a recognised side-effect of Moderna.
Heavy or frequent use of nitrous oxide can cause neurological damage leading to peripheral neuropathy, but Illingworth says the "timelines don't match up".
"I got the second and sure enough, everything came back but worse," he said.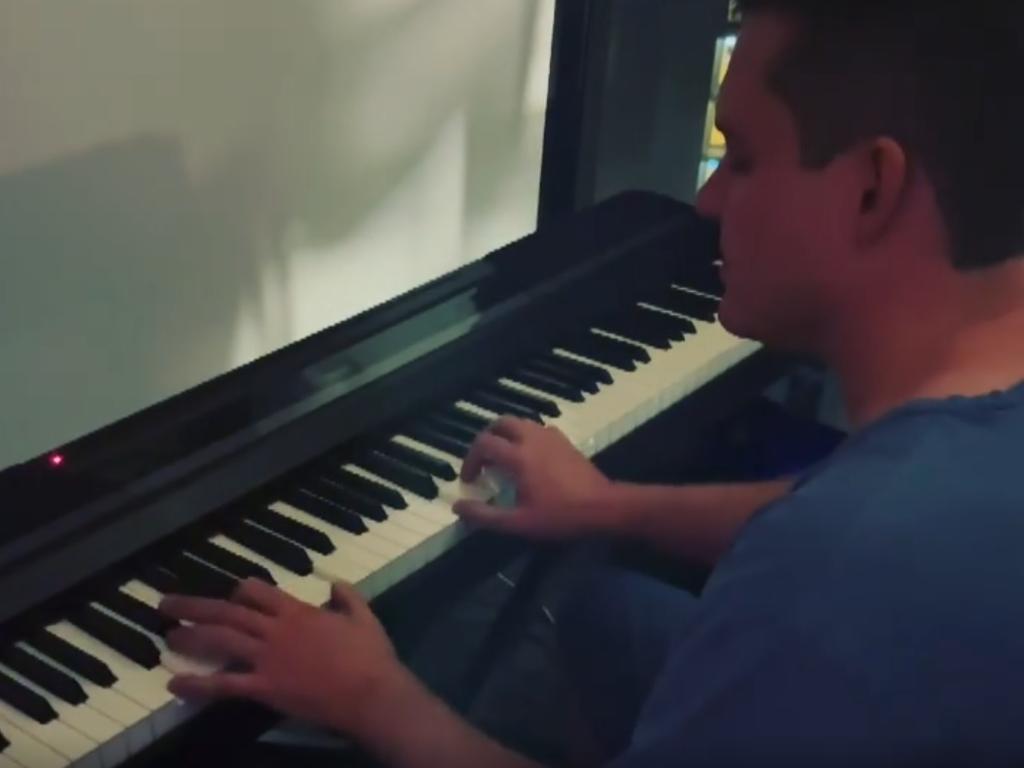 Illingworth lost feeling in his hands and feet.
'They will lose their licence'
Illingworth was hospitalised twice more and was discharged both times with no answers. He then saw "doctor after doctor to try and find out what's happening", and says he was told it was "not a coincidence that the timing lines up exactly".
"They won't write it down," he said.
"I felt played by the system. Doctors take an oath to help their patients, but if they're afraid of deregistration like this how can they do their job? How can I get help? My life won't ever be the same. Doctors couldn't give me an answer – will this last forever? They said they don't know."
Illingworth says he is grateful to have his movement back but has "permanent scars" on his sides, and still takes strong painkillers. He also has "moments where my vision goes extremely blurry".
"I have extreme pain in the morning – waking up is the worst," he said.
"It's like being electrocuted – it starts at the brain and goes down to my fingers and feet, down my spine. I'd never felt it in my life before. They call it neuropathic pain."
Illingworth stressed he was "not anti-vax".
"I caught Covid after this – maybe I could have died, who knows, maybe the vaccine did its job," he said.
"My concern is I can't sit and talk to you and say these are the facts, because the doctors can't give me the facts because they've admitted they will lose their licence."
He added, "I can't say 100 per cent for sure [it was the vaccine] – I don't think any scientist would ever be 100 per cent. But I went from being able to swim laps in the pool to no longer able to do it. The only variable between that happening and me being normal was taking the vaccine."
According to the Therapeutic Goods Administration (TGA), there have been 6722 adverse event reports from about 4.6 million doses of Moderna as of June 26.
The TGA's Database of Adverse Event Notifications lists the most common reported side effects as chest pain, followed by headache and injection site reaction.
"Like all medicines, Covid-19 vaccines may cause some side effects," the TGA says.
"Vaccination against Covid-19 is the most effective way to reduce deaths and severe illness from infection. The protective benefits of vaccination far outweigh the potential risks."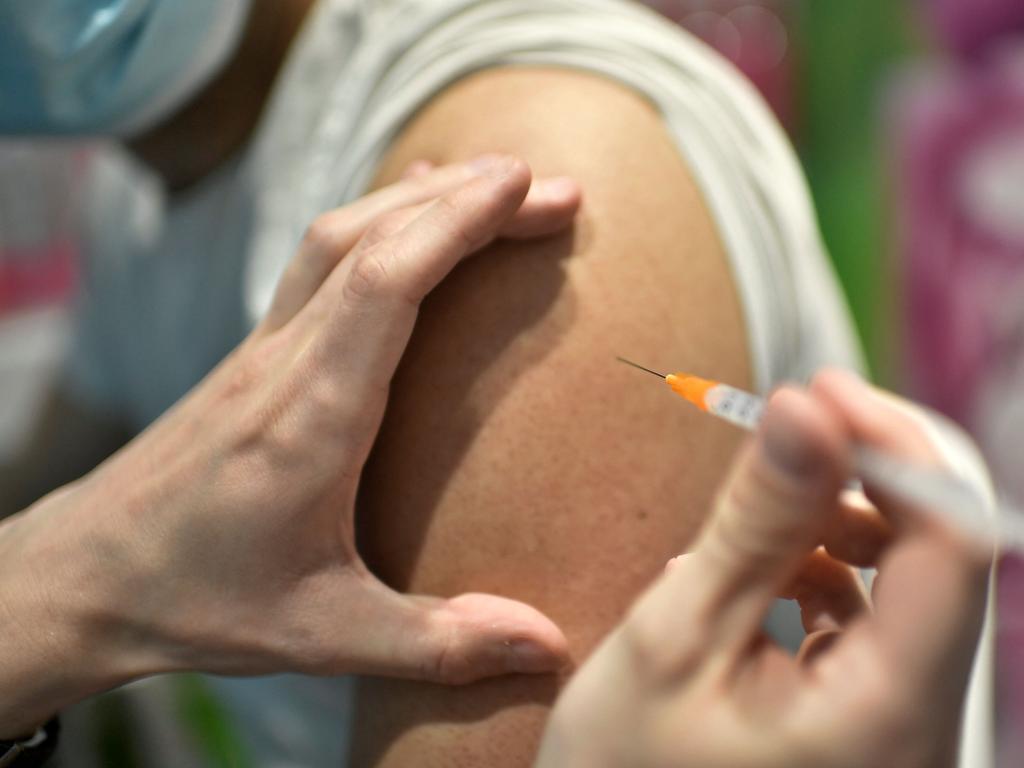 Neuropathy is not a recognised side effect of Moderna.
'Handful' of doctors suspended
In a position statement published in March 2021, AHPRA and National Boards warned doctors against any conduct that could "undermine" the vaccine rollout.
"Any promotion of anti-vaccination statements or health advice which contradicts the best available scientific evidence or seeks to actively undermine the national immunisation campaign (including via social media) is not supported by National Boards and may be in breach of the codes of conduct and subject to investigation and possible regulatory action," it said.
"Health practitioners are reminded that it is an offence under the National Law to advertise a regulated health service (including via social media) in a way that is false, misleading or deceptive. Advertising that includes false, misleading or deceptive claims about Covid-19, including anti-vaccination material, may result in prosecution by AHPRA."
Brett Simmonds, head of the Pharmacy Board and co-chair of the forum of National Registration and Accreditation Scheme chairs, said in a statement at the time that "there is no place for anti-vaccination messages in professional health practice, and any promotion of anti-vaccination claims including on social media, and advertising may be subject to regulatory action".
AHPRA was unable to say how many health practitioners had either been deregistered or faced other regulatory action for undermining the vaccination campaign.
"We are managing a number of cases that have arisen because of statements allegedly made by registered practitioners in breach of National Boards' Codes of Conduct, which was specifically addressed in the Covid-19 position statement," the spokeswoman said.
"There are a handful of practitioners whose registration has been suspended, or made subject to conditions, because a National Board has determined the alleged behaviour of a practitioner poses a serious risk to the public, or because it believes it is in the public interest to have acted. They are interim decisions that serve to protect the public while our investigations continue."
She added, "While we will intervene where the public is at serious risk, the majority of practitioners are doing the right thing and have led the remarkable public health response to the Covid-19 pandemic in Australia. We commend them for this sustained public health response."
In a subsequent statement, she said National Boards "consider the need to take action in response to reports of breaches of their standards and guidelines on a case-by-case basis".
"We only intervene where the public is at serious risk," she said.
"The Boards' expectations of registered health practitioners in relation to vaccination and public health matters is not new and predates the Covid-19 pandemic."
Resources:
https://t.me/daveoneegschat/13525
https://www.news.com.au/lifestyle/health/health-problems/dj-who-lost-motor-skills-after-moderna-vaccine-says-doctors-privately-admitted-link/news-story/