Dose-Dependent Hospitalizations: Shocking New South Wales Government Data Uncovers the Lies
By The Vigilant Fox
Dose-Dependent Hospitalizations: Shocking New South Wales Government Data Uncovers the Lies
"According to their own data, in the last seven weeks, you are 37 times more likely to be hospitalized with COVID if you are vaccinated than if you are not."
Dose-Dependent Hospitalizations: Shocking New South Wales Government Data Uncovers the Lies
Well, an NSW data analysis from Joel Smalley, covered by the Highwire, flips this narrative completely upside down.
Now, remember that many governments have stopped publishing data, perhaps because the truth is becoming inconvenient. But let's take a look at Smalley's hospitalization chart.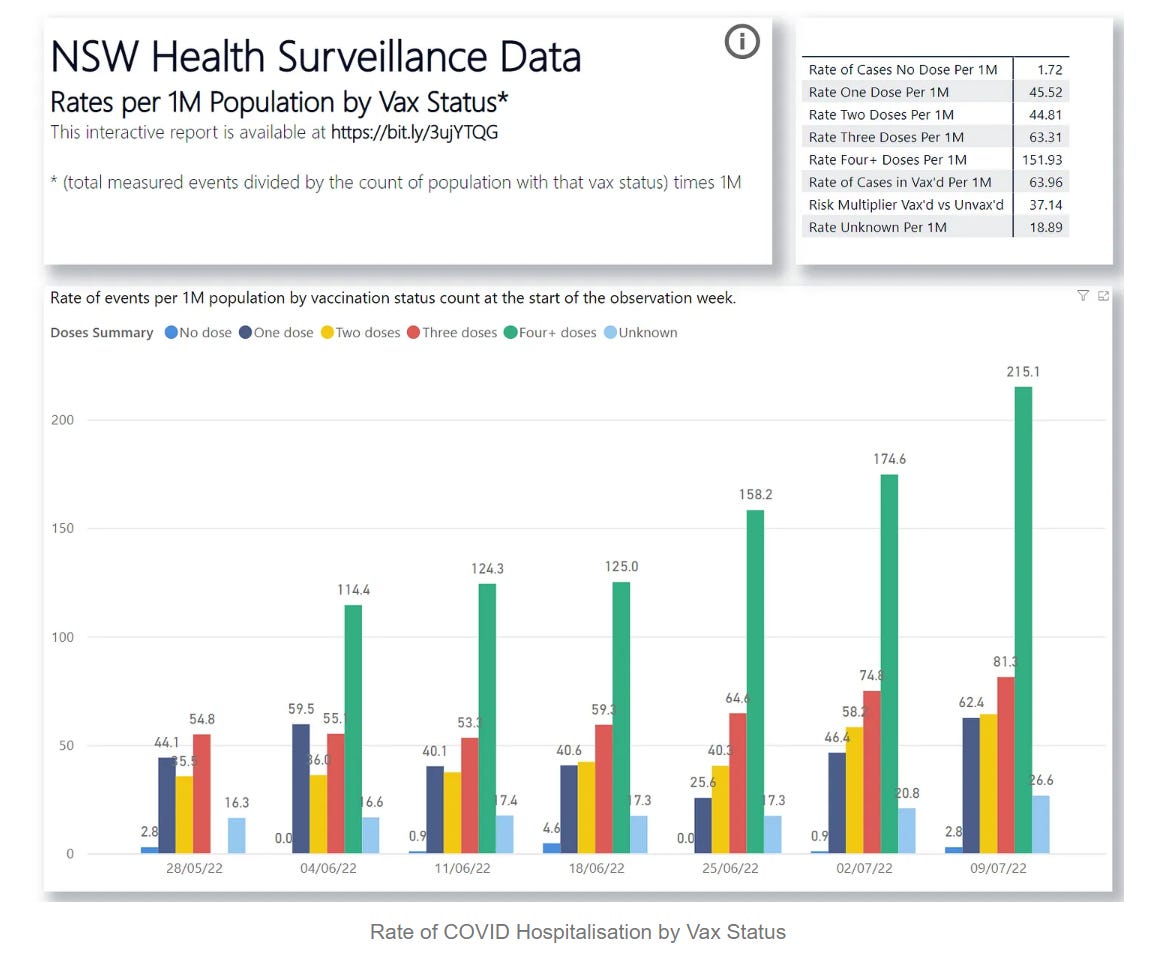 It show's a 'stepped-process,' meaning the more doses you take, the more likely you are to end up in the hospital. Pay close attention to the royal blue color (unvaccinated or no dose); it is consistently at the bottom of hospitalization rates. And notice that BIG, green line (four+ doses)? The quadruple-jabbed are far more likely to end up in the hospital than even their three-dose counterparts.
But what's most astonishing is when Smalley calculated the risk multiplier by vaccination status. This number is sure to make anyone jump straight out of their seat.
"According to their own data, in the last seven weeks, you are 37 times more likely to be hospitalized with COVID if you are vaccinated than if you are not."
Holy cow. Listen to what the Highwire's Jeffrey Jaxen has to say about this.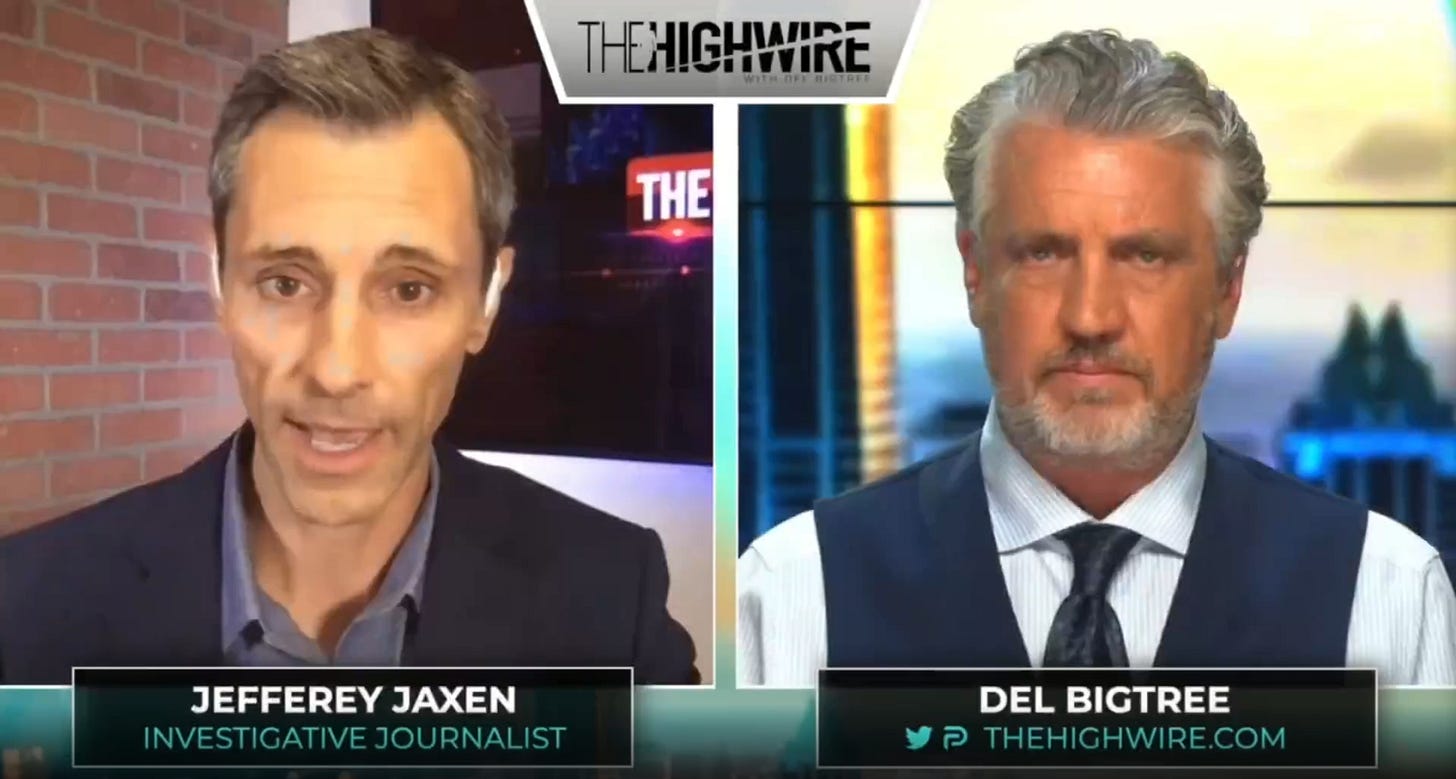 "That is the data, ladies and gentlemen! And that is a that is a shocking graph that should really be talked about a lot more. I don't know why people aren't talking about this, but that is dose dependent and it's showing hospitalizations, which is not a small cookie there."
No small cookie, indeed. Thanks, Joel Smalley and the Highwire, for bringing attention to this crucial data. It will surely impede any further bogus claims on this very topic.
Resources:
https://t.me/VigilantFox/5422
https://thevigilantfox.substack.com/p/dose-dependent-hospitalizations-shocking?sd=pf