New Immune-Resistant Subvariants of COV-19 Have Some Health Experts so Concerned That They are Calling for Masks to Be Made Mandatory Once More
"New immune-resistant subvariants of Covid-19 have some health experts so concerned that they are calling for masks to be made mandatory once more."
———–
Health officials call for Covid-19 restrictions to make a return
Experts are calling for one of the most hated Covid-19 restrictions to be reinstated amid rising virus cases across the country, with many officials refusing to rule out bringing the mandate back.
New immune-resistant subvariants of Covid-19 have some health experts so concerned that they are calling for masks to be made mandatory once more.
There are around 30,000 new infections being recorded across the country each day, with Australia surpassing 10,000 total deaths last week.
Head of the Melbourne School of Population and Global Health, Professor Nancy Baxter, told Sunrise on Tuesday morning that state and territory leaders "definitely need to start thinking" about bringing in tougher mask rules.
"Although a few people are wearing masks, what we see … is most people will not wear masks," she said.
"It's really hard if you're the only person in an event wearing a mask to keep wearing it.
"When things get worse, mask mandates may need to come back."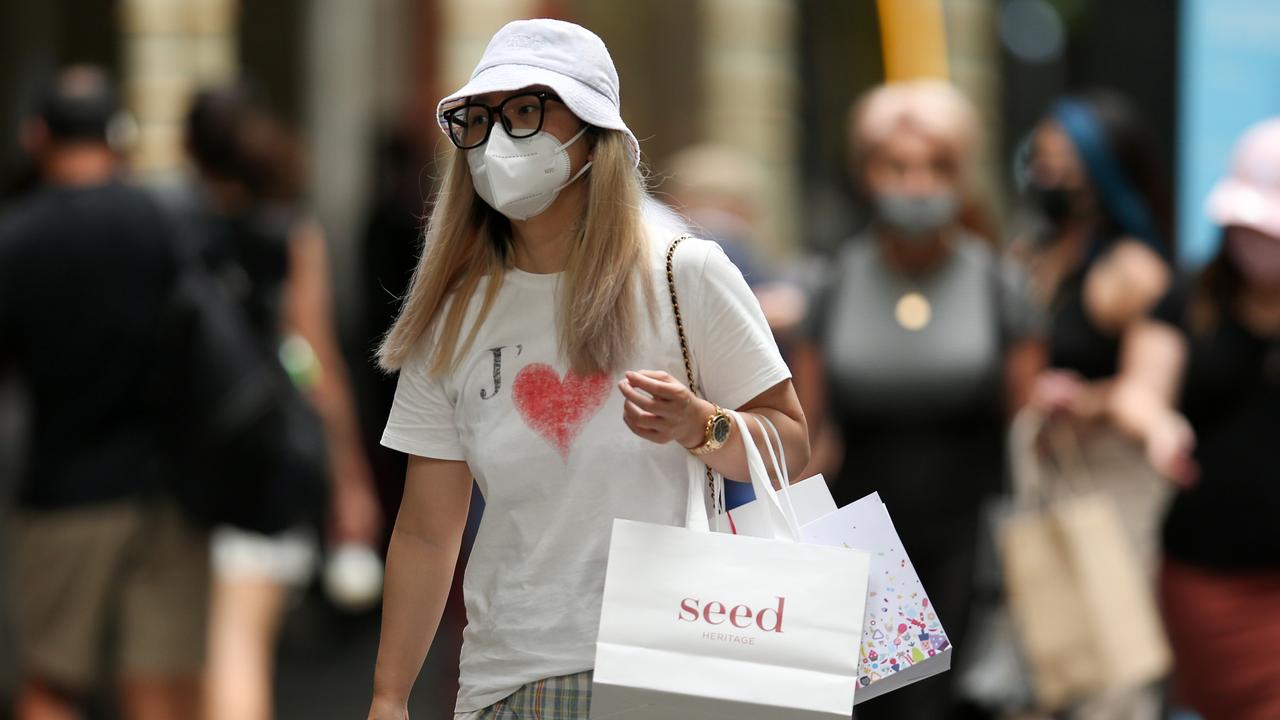 Some health professionals are calling for the return of mask mandates. 
It seems the call is being considered in some parts of the country, with ACT Health Minister Rachel Stephen-Smith refusing to rule out the possibility of new mask mandates.
However, she also noted that other options were also being considered.
"There is a view that mandatory mask requirements might not be as effective as they have been in the past, partly because those people who are willing to wear masks are already doing so," she said.
"Some of those settings where we're seeing transmission you wouldn't be required to wear a mask anyway, so all of those things need to be balanced as we move through this winter period."
Queensland Premier Annastacia Palaszczuk said her government would not be bringing back a mask mandate, but revealed there were ongoing discussions about "urging people in certain situations to wear masks".
Sydney GP and health rights advocate Professor Kerryn Phelps believes Australia needs to go a step further than just mask mandates, with the doctor also calling for an increased isolation period for Covid cases.
Speaking to 2GB's Chris Smith, Prof Phelps said it was clear that just urging people to wear masks wasn't working.
"A mandate is being discussed because urging people, strongly recommending people just hasn't been working. So what do we do? We have mandates," she said.
"There is a mandate for masks on public transport at the moment – that hasn't been working either because it is not being enforced. Mandates only work if they are enforced and where there are implications that are fairly immediate."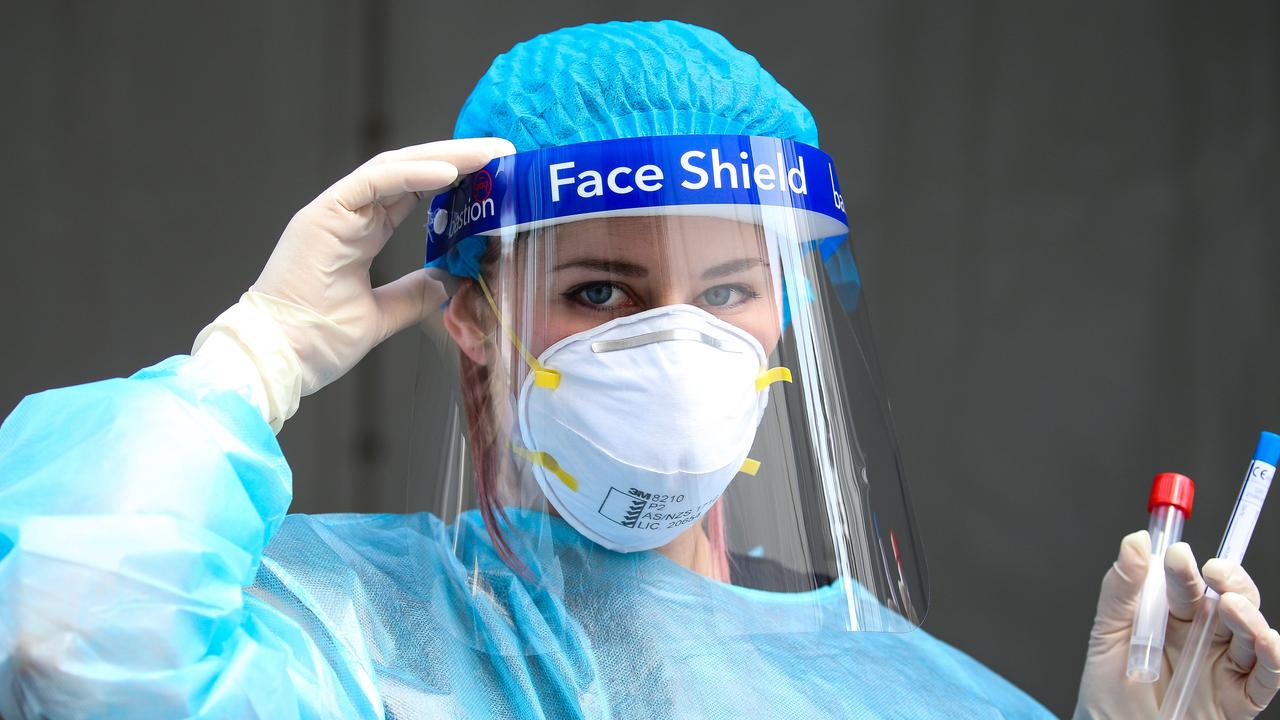 Cases of new Omicron sub-variants are on the rise across the country.
She also said people who test positive to Covid should have to remain in isolation for the entire time they are infectious, which is usually around 10 days.
"We used to have a period of two weeks of quarantine to ensure we covered that entire period," Dr Phelps pointed out.
Dr Phelps said wearing masks was in the self-interest of every Australian, as it would help prevent disruptions to key aspects of their day-to-day lives.
"Out of self-interest it is a really good idea not to get repeated infections or to get long Covid," she said.
"The other part of the self interest is all the services you enjoy, like going to local business, air travel, health system, schools, the education system – they are all approaching crisis point.
"Businesses are telling us they are having trouble finding staff because everyone is so sick at the moment, we can see the chaos in the airports and the health system, I can tell you from personal experience, is under terrible pressure. And the teachers, because they are getting sick, schools are not able to find enough staff.
"If you want all those systems, supply chains and everything else to break down because so many people are unwell, then change nothing."
Last month, chief medical officer Paul Kelly expressed concerns over the rising rate of Covid-19 reinfections due the emergence of new subvariants and not enough of the population having received a third booster shot.
He explained that immunity from the first two vaccinations and having previously had the virus was reduced against some subvariants spreading throughout the community.
"We're now seeing subvariants of Omicron – the latest one known as BA.4 and BA.5, that's now become the dominant strain in the UK for example, and it is growing particularly on the east coast of Australia," Professor Kelly said.
"We know that is more transmissible and does have the tendency to escape the immune system, so we will see reinfections over the coming weeks and months unfortunately with that one."
On Monday, the Victorian Department of Health revealed Omicron strains BA.4 and BA.5 were likely to overtake the BA.2 strain in coming weeks, after a "significant" increase of detections in wastewater catchments.
NSW Health revealed it expected the same to be true in its latest surveillance report, and in Queensland, chief health officer Dr John Gerrard said BA.4 and BA.5 was expected to be dominant within two weeks.
Resources:
https://t.me/zeeemedia/5203
https://www.news.com.au/technology/science/health-officials-call-for-covid19-restrictions-to-make-a-return/news-story/2dae7a852bda581aa227a1371ef801c3