Proof Aussie Anti-vaxxers Have Lost the Plot
"A mind-boggling post online has highlighted just how far gone Australia's small group of anti-vaxxers are as the rest of the country returns to regular life."
Anti-vaxxers, of which I am one (proudly), are being labeled now as "too far gone" for asking why lights are on during the day.
This group of "far gone" anti-vaxxers have become suspicious of everything around us because we know genocide is being committed under our very noses.
You may all be returning to what you consider "regular life", not knowing you're walking into your own graves.
This type of media slander is despicable.
An anti-vaxxer has consulted a group of peers over what she believed to be a suspicious sight at a "freedom" rally in Sydney.
A mind-boggling post online has highlighted just how far gone Australia's small group of anti-vaxxers are as the rest of the country returns to regular life.
While 96.4% of the nation is double-vaccinated against Covid and almost all restrictions have been dropped, a group of loyal protesters continue to take to the streets in Sydney each week.
At a protest held at Sydney's Town Hall on Sunday as part of the "Worldwide Freedom Rally", one attendee spotted something she thought looked out of place.
In a post shared to an anti-vaxxer Facebook group following the event, she consulted members about what she saw, sharing photos of what she believed to be a troubling sight.
"OK I would like some clarification on what these things are …. they were switched on at the rally today in Sydney," her post ready.
The "things" in question weren't some obscure unrecognisable objects, they were – to no one's surprise – street lights.
While her ridiculous post was deleted a short time later, it remained on the page long enough for screenshots to be taken and shared elsewhere on the internet.
More than 2000 people couldn't believe what they were reading after it was shared on Reddit, where the poster wrote: "anti-vaxxer mad at *checks notes* streetlights".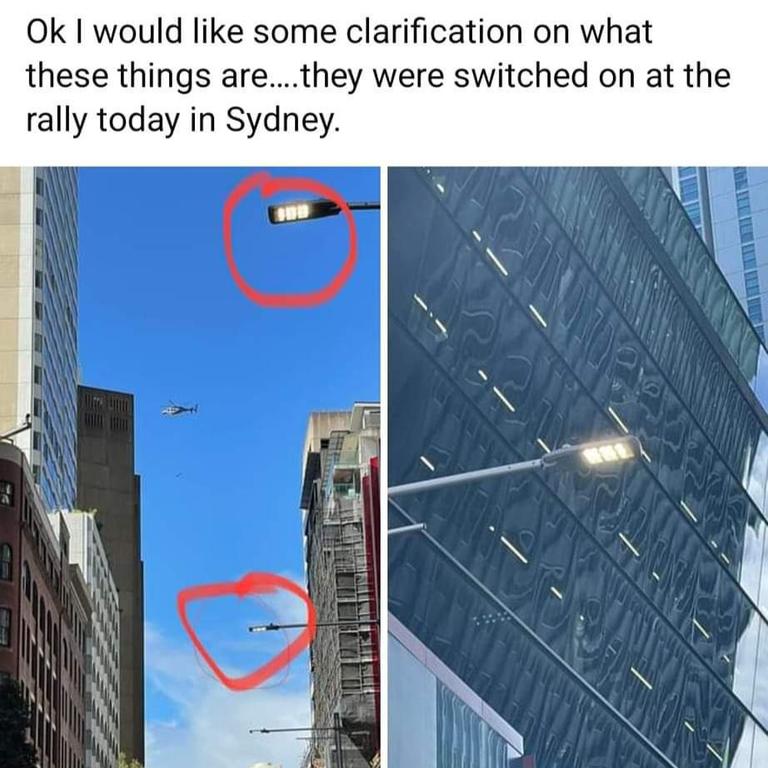 An anti-vaxxer was suspicious of streetlights.
Many made sarcastic suggestions about what anti-vaxxers were likely to believe about the streetlights.
"They are 5G scanners that double as vaccination spray when you pass under them. It's such a fine mist you can't see it. Special government operations," one wrote.
"Wrong, they simply scan people's vaccination chips and place an invisible mark on unvaccinated people using lasers, so that they can be easily identified. People may think they have a sunburn on the back of their neck, but it's really their mark," another joked.
Rally attendees, according to the Australia Freedom Rally website, were protesting against lockdowns, mask mandates, vaccine mandates, vaccine passports, business closures and "medical apartheid".
Among the speakers at a similar rally held in Melbourne was controversial former MP Craig Kelly, who boasted to the crowd: "my pronouns are awake, free and unvaxxed".
Protesters received a blunt response from other Australians, confused over what they were actually rallying for given the country has long been rid of strict Covid rules.
Vaccination against Covid is voluntary in Australia, however has been strongly recommended based on its protection against severe illness and death.
Certain circumstances call on proof of vaccination to be presented though, like some workplaces like residential aged care where mandatory vaccination came into effect last year.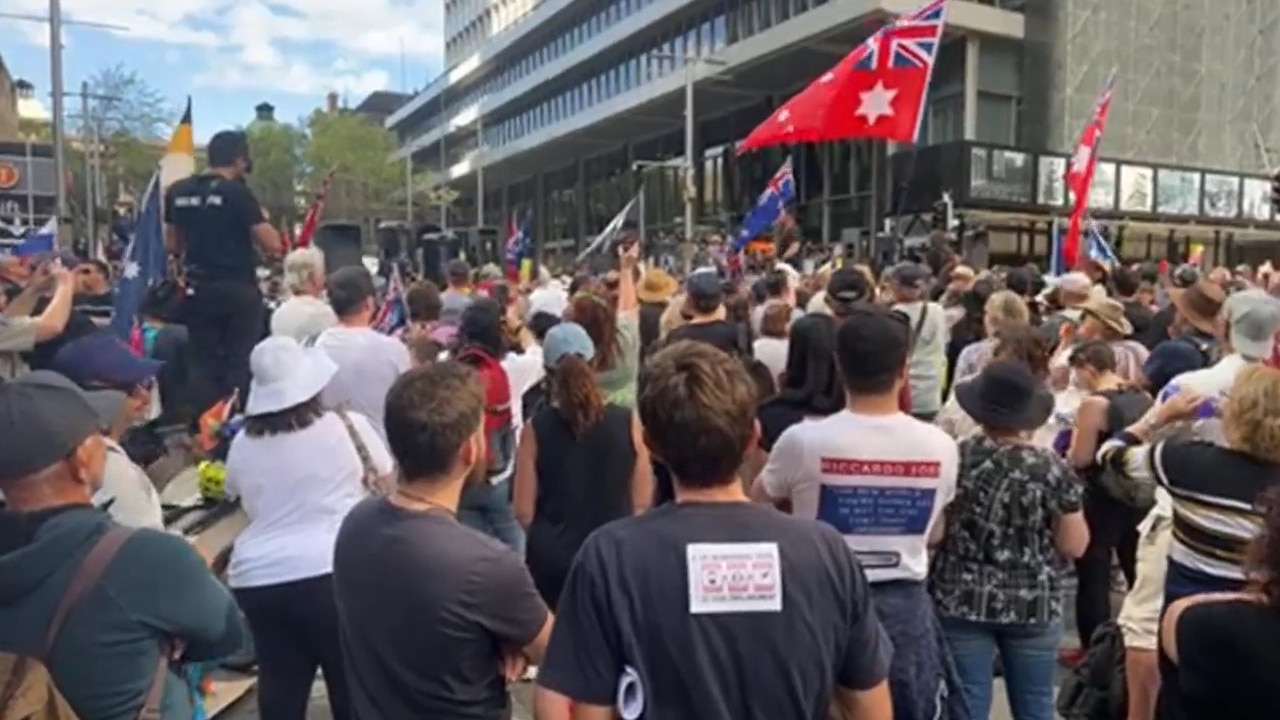 A group of protesters gathered in Sydney on Saturday for a "Worldwide Freedom Rally".
'Aussie Cossack' hijacks protest day after leaving jail
Infamous YouTuber and controversial online personality, Simeon Boikov, who goes by the online moniker of the Aussie Cossack, was spotted at the rally in Sydney on Saturday.
Boikov was jailed in late June for breaching two court orders for naming an alleged paedophile during an anti-vaxxer rally. The 32-year-old is known for his outspoken anti-vaxxer views, and Pro-Putin and Russian beliefs.
Initially, he was sentenced to a 10-month stint at south Sydney's Long Bay Correctional Complex, with a non-parole period of six months. However, Boikov was released on parole on Friday.
Boikov was seen in Sydney's Town Hall on Saturday afternoon protesting against police intimidation alongside a legion of supporters and fans.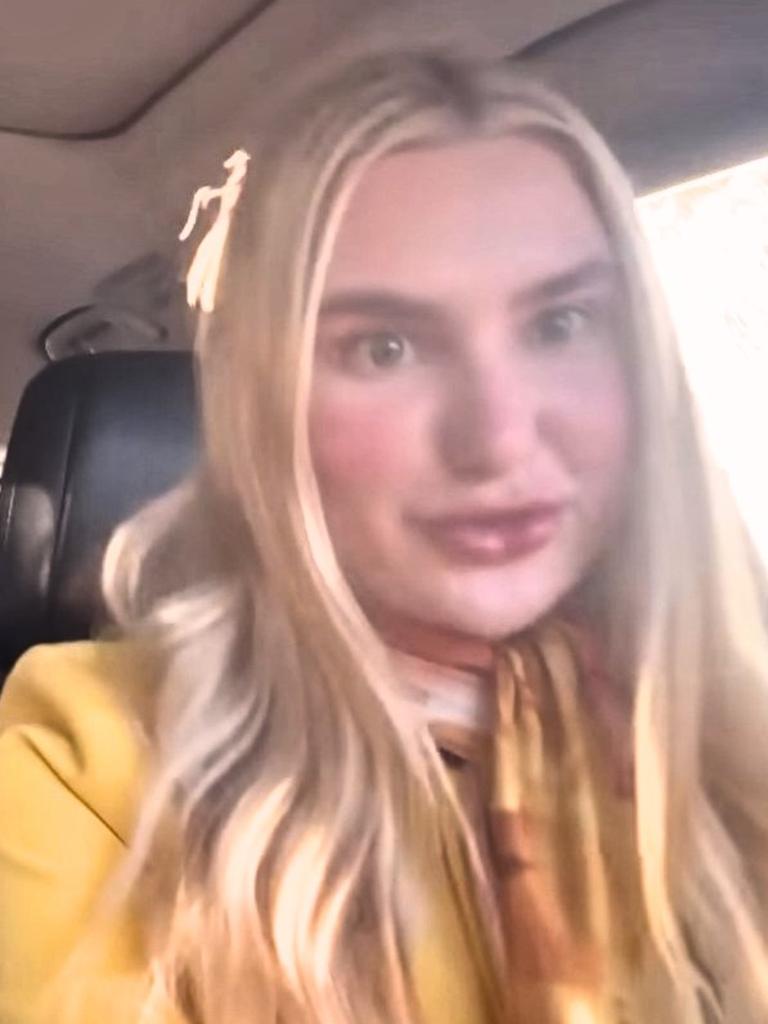 The Aussie Cossack Simeon Boikov was released early from jail, his wife (above) confirmed, and attended the rally. 

Boikov pictured outside Downing Centre Courts, Sydney CBD. 
The gathering was livestreamed on YouTube and saw Boikov protesting against compulsory vaccine mandates on professions like policing and firefighting.
"First day back from jail, straight to the front lines, marching with thousands of like-minded patriots against this government bureaucracy," he said in a video shared early Saturday.
"Today we are sending a very clear message. A message of defiance."
Mr Kelly in Melbourne told the crowd he had spoken with Boikov since his release, claiming he was encouraged to be vaccinated behind bars so he could receive a visit from his wife.
"He was stitched up. [It was] a disgrace that he spent a single day in jail," Kelly told the crowd.
Protests also went ahead on Sunday in Melbourne, Brisbane, Perth, Adelaide, Canberra, Hobart, Darwin, Cairns, Mackay and Coffs Harbour.
Small crowds are featured in footage and photos shared online during and after the events.
Resources:
https://t.me/zeeemedia/6818
https://www.news.com.au/technology/online/antivaxxer-ridiculed-over-mindboggling-question-after-freedom-rally/news-story/a7104a10cc74c2c2e5b62804103ffcff