Finfluencers 'Scared' ASIC Will Make an Example of Them
By Lucy Dean | Wealth Reporter
Personal finance influencers – or finfluencers – have ducked for cover after the corporate watchdog's crackdown on unlicensed financial advice, with new analysis showing most popular account holders have stopped talking about investments online or deleted their social media profiles.
The Australian Securities and Investments Commission (ASIC) on Thursday warned consumers against getting advice from "finfluencers", releasing internal research showing many investors were relying on social media for information.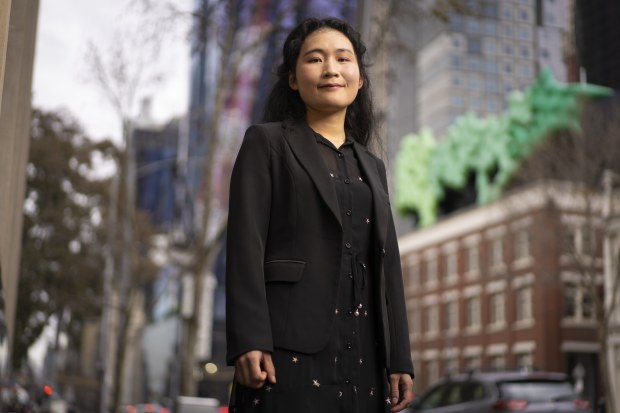 Dr Angel Zhong has been tracking finfluencer activity
Earlier this year, the regulator said it was monitoring a handful of commentators who could face fines of up to $1 million and potential jail time if ASIC found they crossed the line into giving unlicensed financial advice.
It prompted concerns from finfluencers that their online careers were over. And according to analysis by RMIT University senior finance lecturer Angel Zhong, for some, that has happened.
Dr Zhong's study of 12 popular social media accounts across Instagram and TikTok found seven had removed their accounts or stopped posting finance-related content, while five had switched to sharing more generic information. One account now posts about travel, another about gaming, and another about wellness and mindset.
"ASIC made it very clear … that if your discussion influences people's investment behaviour, you're in the territory of providing financial advice," Dr Zhong said.
"[ASIC] is not denying anyone the opportunity to share financial tips, all you need to do is get a licence. And if you don't have the capacity to get a licence, you don't really have the expertise and background to share your financial tips."
'Decrease in discussion'
An ASIC spokesman confirmed its warnings were having a demonstrable effect on online behaviour.
"We continue to monitor select influencer activity and have observed a decrease in discussion of financial products over the last few months, with some activity shifting to lifestyle-related content," the spokesman said.
It is understood at least two finfluencers are in discussions with ASIC or financial services licensees to become authorised to provide advice online.
Dr Zhong said the "elephant in the room" was a lack of access to affordable high-quality financial advice. Fees for advice have climbed to $3529 a year, according to Adviser Ratings research.
At the same time, about 11,500 advisers have left the industry since 2017. That indicates a 41 per cent reduction in supply, according to researcher Wealth Data.
"Finfluencers exist because of the explosion of retail trading investors in the market and because there isn't quality and affordable financial advice," Dr Zhong said.
'Freak out': Finfluencers go vanilla
Amy Liang, who has 5000 followers on her @moneywithaims Instagram account, said the ASIC crackdown had made her consider becoming licensed.
"I'm still looking into it, but I'll see how things go … It'll be something I have to think about because it is a big decision to make."
The average licence fee paid by a financial adviser to be authorised by a licensee is $49,664 a year, according to research by CoreData. Mandatory professional indemnity insurance costs another $10,000 to $30,000.
Ms Liang works as a risk analyst at a major bank and deleted some content after the ASIC update. She recalls conversations among her finfluencer peers encouraging others to check if any old content broke the rules.
While she does not believe she has had to make a "huge" shift in her content, she is now posting more about budgeting, saving and money mindset, and less about where she is investing.
"I think right now, everyone is talking about [finance] more generically, which is sad. "I think we are losing a lot of valuable content that people would enjoy seeing," she said.
Maddie Walton, who uses the Instagram handle @moneywithmaddie, said finfluencers were concerned ASIC would seek to make an example of them.
"I stopped posting for a couple of months because we were really scared. We were so worried that we would become an example by ASIC," she said. "I kind of had a freak-out."
Ms Walton, who previously shared content about investing, is now sharing information related to purchasing a home and taking on a mortgage. She is also transitioning away from her job in science to become a mortgage broker and is not considering becoming licensed.
"My content has shifted more into lifestyle finance, not specific investing, which is a bit of a shame because I'd love to talk about that," she said.
---
Original Source: https://www.afr.com/wealth/personal-finance/finfluencers-really-scared-asic-will-make-an-example-of-them-with-fines-or-even-jail-20220811-p5b96t